culinary programs for kids and young adults
our impact
Jr. Chef Central has reached thousands of kids in the Sacramento Region. Our classes, camps and school programs are designed to inspire the love of cooking and expose young chefs age 10 - 15 to a variety of culinary techniques, foster an appreciation of cooking at home, and encourage independence and creativity in the kitchen.
our MISSION
Teaching kids to make healthier lifestyle choices for themselves and, by extension, their families; and focus on the common denominator of food to bridge cultural, social and economic divides among young people.
IT ALL STARTED HERE . . .
Jr. Chef Central Kids Culinary Convention 2009
Jr. Chef Central was founded in 2004 by Karla Lacey, a former corporate executive with a passion for food and a desire to share her passion in a meaningful way.
The idea behind Jr. Chef Central was simple. Teach kids, ages 10-15, how to cook. Incorporate the circle of life of food so they would be educated cooks and consumers—from the farm, to the market, to the grocery store, to the plate. Build a foundation based on solid culinary skills, nutritional facts, and the table as a community. Structure the program so all participants would learn to be comfortable wherever and with whomever they were breaking bread—no matter the company, place, or occasion. Use time-tested methods of instruction: Treat every child as capable of accomplishing every task required; tell, demonstrate, assist, let go.
Seems we're doing something right! Dedicated instructors and culinary professionals have learned through our program to consistently impart information to young people whether in small classes of 12, groups of 75, or crowds of many more. This style of teaching has worked with children from all walks of life and with multiple levels of ability—Down's Syndrome, cerebral palsy, ADD, vegetarians, picky eaters, and budding connoisseurs alike. We've been honored to take part in an academic research program providing health-enhancing experiences for kids, including meal preparation, to affect academic performance. And in a grant funded program, targeting lower-income elementary students, teaching preparation skills using seasonal fresh produce—all with a focus on teamwork, knife safety, sanitation, and dishes prepared from scratch that they can make at home. Parents constantly tell me "I can't believe you got my child to eat this!" The truth is, I didn't get them to do anything they didn't want to do. Because they had a hand in deciding what to make, and two hands in making it, they were eager to eat. And just as proud to share what they made with others.
AMANDA ARNOLD
DIRECTOR
I began my journey with Jr. Chef Central as a parent of a Jr. Chef. My stepdaughter was interested in cooking and I signed her up for a Basic Camp. After she completed the Advanced Camp in the summer of 2008, Chef Karla announced the first Jr. Chef Central Kids Culinary Convention and I volunteered to help at the convention. After that day, I was hooked and became a regular volunteer (Jr. Chef groupie) until the spring of 2009 when I became the Operations Manager. After the summer of 2009, Chef Karla made the decision to move to Bermuda and take a position with Bermuda Hospitality Institute and run a Jr. Chef Central program in Bermuda. In the summer of 2012, with the help of my incredibly supportive husband, we took over the operation of Jr. Chef Central in the Sacramento area.
Prior to my work with Jr. Chef, I spent many years in the Food Service and Hospitality Industry. I have a passion for eating healthy and have found my calling in sharing that passion with young people!
BRENDA RUIZ
CHEF INSTRUCTOR
Chef Brenda was instrumental in the start up of Jr. Chef Summer Camp with Chef Karla and has added many accolades to her resume since the first time she worked with Jr. Chef Central in 2006. Chef Brenda has worked in Sacramento's top restaurants including The Waterboy, Freeport Bakery, The Kitchen, and Biba Ristorante. Highly regarded among her peers for her skill and work ethic, she's known for combining her love of the culinary arts with her passion for kids. Chef Brenda serves on the Executive Advisory Committee of Slow Food Sacramento as Director of the School Garden Coalition and Chair of Youth and School Projects. Chef Brenda is currently working as the Kitchen Classroom Coordinator at Grant High School's GEO Academy, a certified Food Genius with Food Literacy Center, and a graduate of Alice Waters's Edible Schoolyard Academy.
SCOT RICE
CHEF INSTRUCTOR
The Culinary Arts Instructor at Florin High School, Chef Scot has a Master's degree in Educational Leadership and Administration. He's also an alumni of the Napa Valley Cooking School and the Professional Baking and Pastry Program at the Culinary Institute of America.
Prior to Florin High School, Chef Scot was an instructor at Le Cordon Bleu in Sacramento, a Culinary Coordinator for Sur La Table and has worked in San Francisco at Citizen Cake, Restaurant Gary Danko and Acme Breads.
This summer Chef Scot will share his years of experience and industry knowledge with our Jr. Chef's making both cooking and learning about food enjoyable.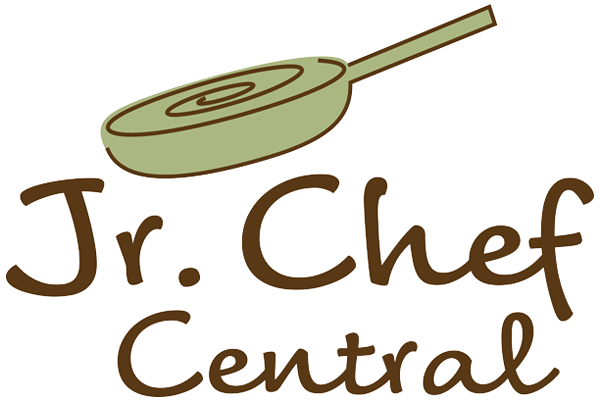 Jr. Chef Culinary Programs are open to young people age 10 - 15.
We focus on local ingredients and seasonal menus. Monday thru Thursday mornings, kids prepare a 3 - 4 course meal they eat for lunch, and the afternoons are spent playing food and nutrition related games. Basic Camp Friday's will be our "Open House Party", and Jr. Chef's will entertain their guests with what they've made and learned throughout the week. Teamwork is essential to our philosophy so Jr. Chef's will complete their daily tasks in teams of 4. Everything is provided, from aprons to cutting boards!
Basic Camp
The place to start. This is where they learn the basics: knife safety, kitchen sanitation, menu reading and preparation, nutrition facts & fiction, label reading, shopping on a budget, table settings, dining etiquette and more!
Each day is a different session in which we give kids the basic skills they need to cook safely and enjoy it! Our focus on building kitchen confidence helps kids feel comfortable with cooking. The program covers these key concepts:
Knife Skills & Kitchen Safety: How do I hold this knife and what's the button on the stove for? We teach knife skills for safety, precision & technique, and kitchen safety & sanitation.

Seasonal Meal Preparation: Where does all this food come from? We taste, smell & cook with a wide range of ingredients focusing on what's in season, and we'll take a field trip to a Certified California Farmer's Market.

Flavor: What will it taste like with a squeeze of lemon? Kids expand their taste buds and gain confidence in using different herbs, spices & seasonings. Kids are more likely to try what they have had a hand in preparing!

Cooking Techniques: Hmm, what can be done with these potatoes? We learn how an ingredient tastes depending on whether it's roasted, fried or sautéed.

The Big Picture: Nutrition, table setting, dining etiquette & table manners round-out the cooking & dining experience.

Teamwork: Jr. Chef's will work in teams of 4 to complete all tasks. Teamwork is an integral part of our daily strategy. We try to accommodate Jr. Chef's that register and want to be teamed with friends but there are no guarantees. Teams may be changed daily.
Mornings in Basic Camp (excluding the morning we go to the Farmer's Market) are spent in the kitchen preparing 3 - 4 courses which they eat for lunch. On the day of the Farmer's Market field trip the Jr. Chef's will have a shorter time in the kitchen and will prepare things they gathered at the market for lunch.
Monday through Thursday afternoons are spent in activities and games related to food, nutrition and etiquette. One of the favorite games is Food Jeopardy!
Friday is an Open House Party! Jr. Chef's prepare dishes they've made throughout the week to share with their guests as well as highlights from things they've learned all week. Two guests are included with each tuition. Open House will be from 12:30 PM - 1:30 PM.
Basic Camp can be repeated from summer to summer. Each year is a new menu.
Camp Hours:
Monday - Thursday 8:30 AM - 3:00 PM
Friday 8:30 AM - 2:00 PM
2020 Camp Location:
To be determined
Advanced Camp
Registration for Advanced Camp is by invitation only.
Participants must complete Basic Camp. After completion of Basic Camp, students are evaluated by our Jr. Chef Instructor. Students must demonstrate mastery of the skills learned in the basic program, including teamwork.
To be ready for the Advance session, your Jr. Chef should be cooking regularly since their last camp session. This would mean at least once a week, and on their own. It's important that they've kept up the skills they learned as the Advance session assumes they have mastered what they already learned. On the first day, they will butcher a chicken - so their knife skills need to be solid. They will do advance pastry making, so they need to be confident with their measuring capabilities, etc. Each team will be making 3 - 4 dishes each day that focus on technique. They must be comfortable with their communication skills and ability to both take and give direction. If they have not been cooking regularly, we recommend they take the Basic again to refresh their skills. If they register for the Advance and are unable to keep up, they won't enjoy the experience.
The Advanced Camp schedule is similar to Basic Camp. Mornings are spent in the kitchen preparing 3 - 4 courses which they eat for lunch and the afternoons are spent playing games and activities that encompass food, nutrition, etiquette and dining service. In addition to honing the concepts they learned in Basic Camp students will be introduced to:
Butchering a chicken

Pastry Making techniques

Food Styling techniques

A Field trip to a working farm
The Friday of our 5 day Advanced Camp is reserved for our Jr. Chef Cafe 'set menu' luncheon prepared and served by our Jr. Chef's. Participants will have the ability to invite 2 guests to our 'set menu' luncheon served from 12:30 - 1:30. Two guest lunches are included in camp tuition. Additional guest lunches may be purchased based on availability, during the week of camp, through our Camp Director for $15.00 each. The menu will be provided on the Monday of camp.
Advanced Camp can be repeated from summer to summer. Each year we create a new menu.
Camp Hours:
Monday - Thursday 8:30 AM - 3:00 PM
Friday 8:30 AM - 2:00 PM
2020 Camp Location:
To be determined